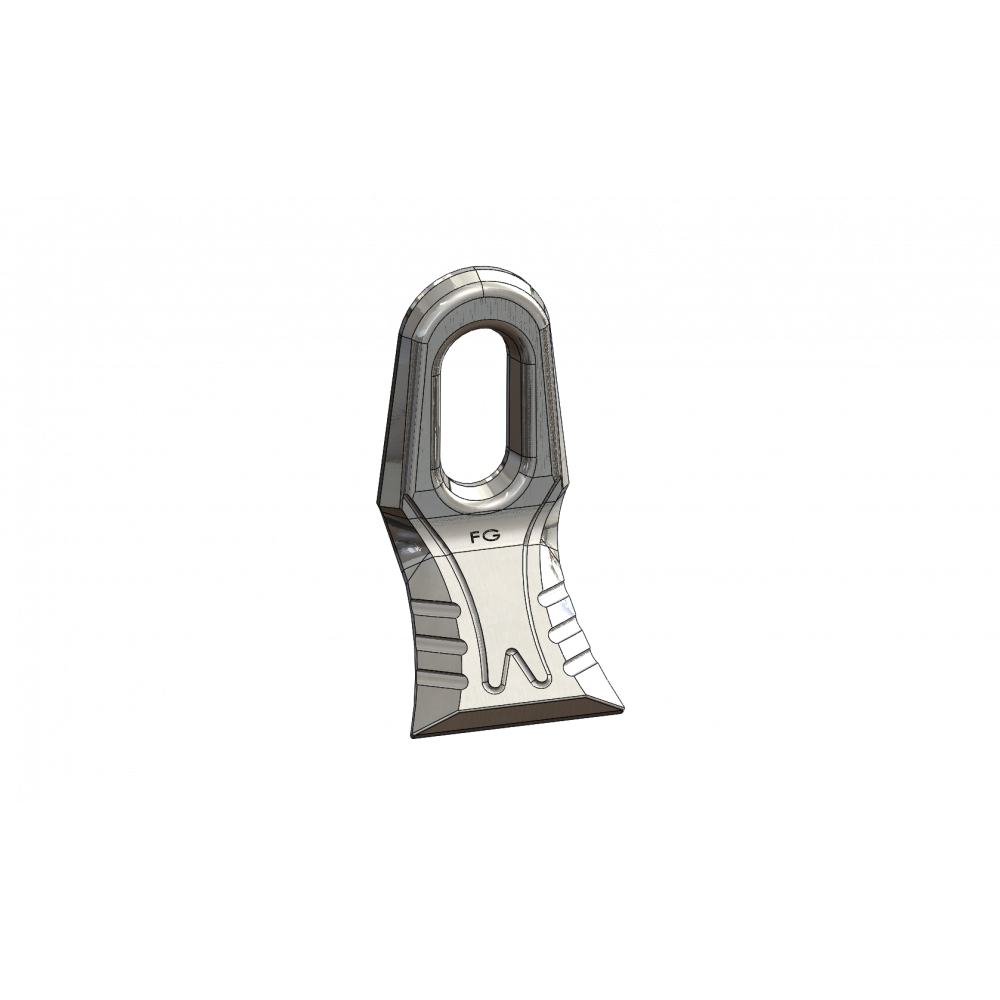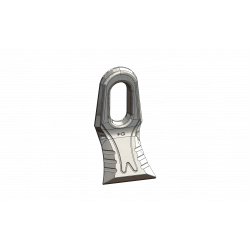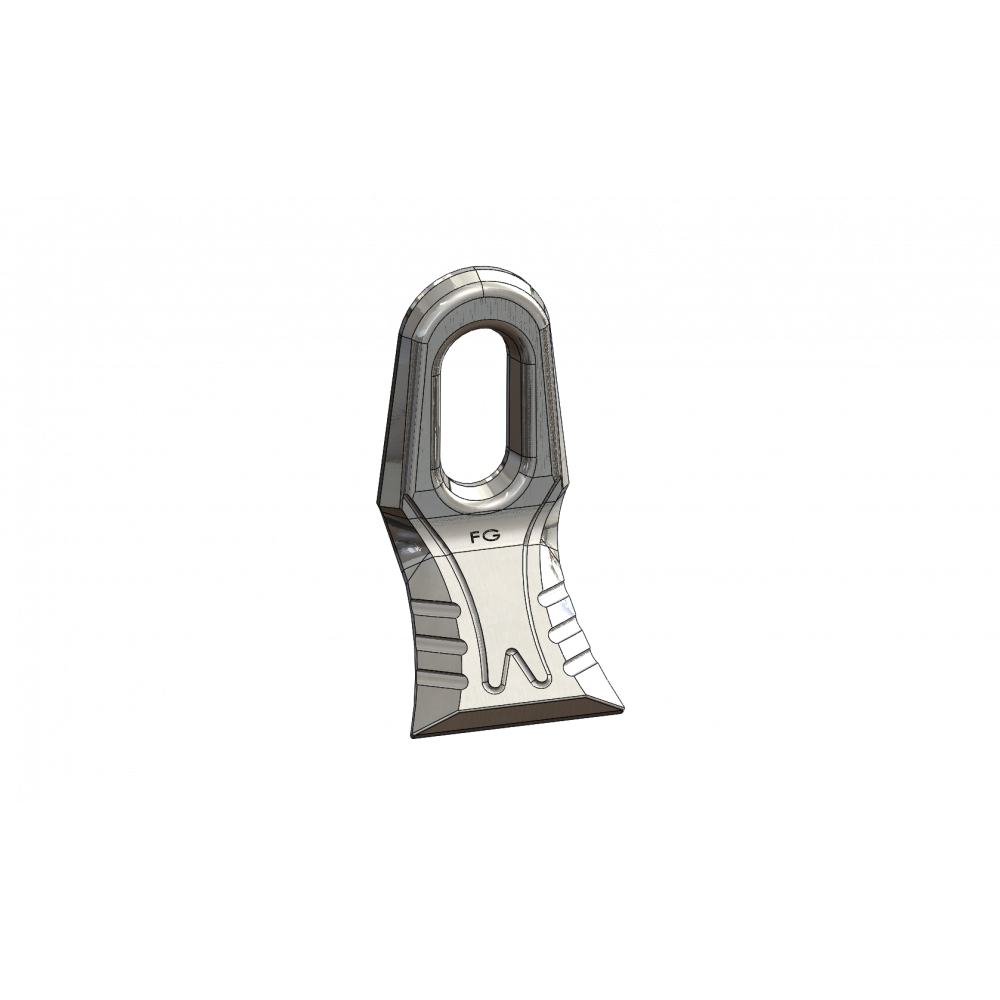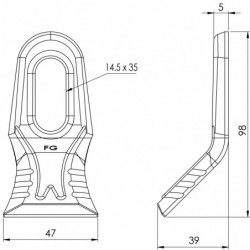 The droplet shape brings the strands of grass together at the centre of the flail. The flared shape guides the strands towards the grooves, improving ventilation during cutting.
Conditioning : Sell by 100
See more informations
Width :

42
Cutting / Gap Width :

47
Length :

98
Thickness :

5
Bore :

14.5X35
High Lost :

13
Radius / Offset :

39
You must have an account to order, do not hesitate to contact us for a quote request.
Your personalized quote here
Find a retailer
---
Recommended screws diameter 14
Additional information
Grass flails are selected based on their length, shape, profile and cutting width. They can be fitted to almost all arm and boom mowers. They are recommended for cutting shoulders, ditches and hedges with branches up to 30 mm in diameter.